Filed Under
In collaboration with BlueTwelve Studios and Annapurna Interactive, iam8bit open it's pre-orders for upcoming physical editions and soundtrack of Stray. Both items won't ship till late 2022 and early 2023. Physical edition and vinyl collectors will want to snatch this up for themselves. Cat lovers may want to grab these too.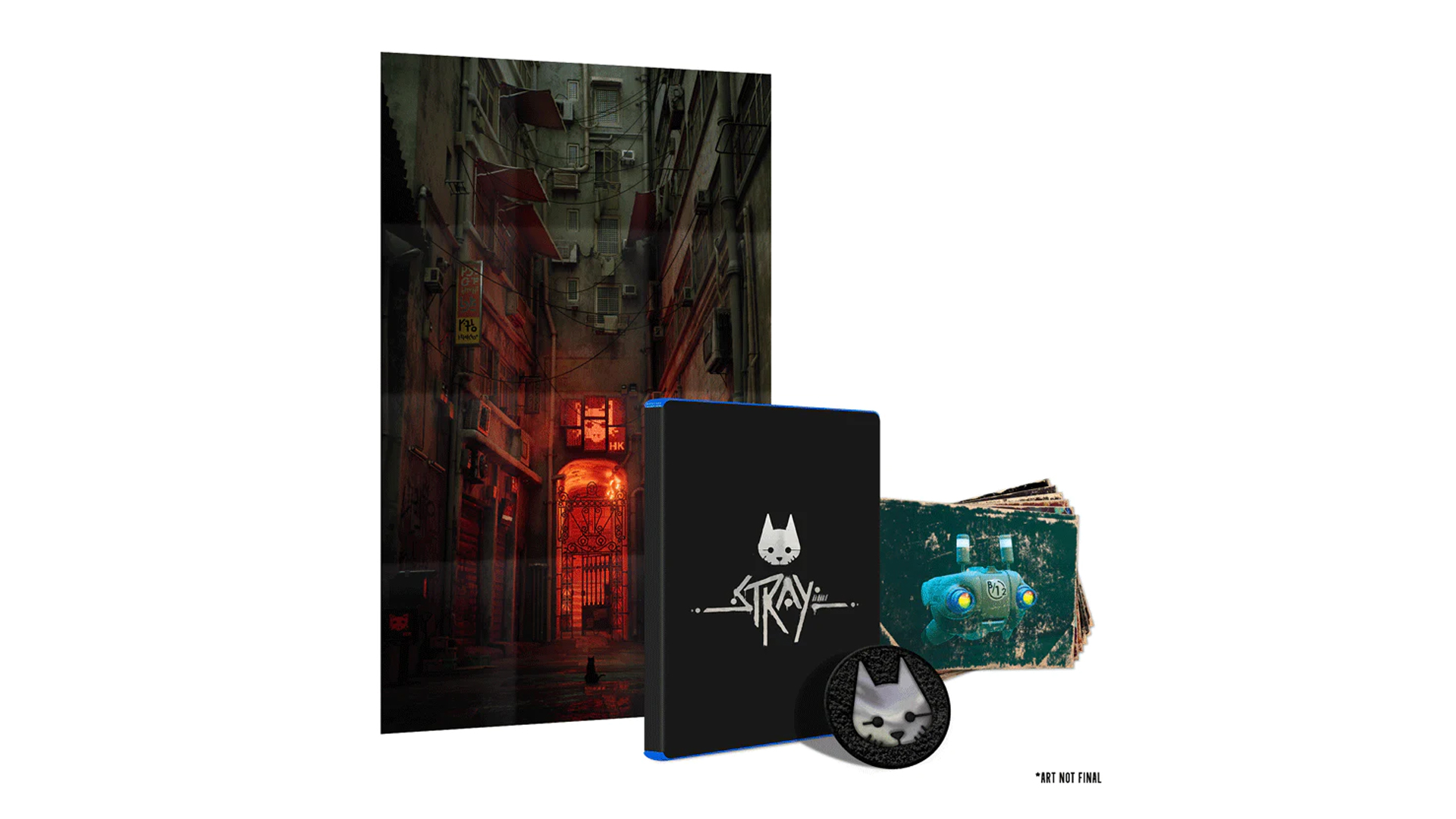 The Stray physical edition game available for pre-order on the PlayStation 4 and PlayStation 5 comes with a few nice items, retailing at $44.99 USD. The game disc is region-free, play it on any PS4/PS5 console and won't ship till Q4 2022. Here's what comes with the exclusive set:
Premium Matte Black O-Sleeve with Holofoil Spécialité
Oversized 14.4" x 24" Poster of the Iconic First Teaser Art for Stray
Six (6) Premium (and Frameable) Art Cards
A Fuzzy Pettable Chenille Patch
The Stray vinyl soundtrack will hold 18 tracks, packaged nicely with a retail of $41.99 USD. Pre-orders open and won't ship till Q1 2023. Here's what comes with the soundtrack set:
2xLP on 180g Audiophile Black Vinyl
Futuristic Premium Packaging
Gatefold Jacket Housed in an Elegant Slipcase with Holofoil Spécialité
Music by Yann Van Der Cruyssen
Album Art by Fernando Correa
Includes Steam Soundtrack Download Card
In Stray, you'll play as an orange tabby cat looking for his family. Lost in a cyberpunk world, filled with other dreary environments, you'll befriends a small flying drone, B-12. Together, you'll run into sinister looking creatures as you find your way out. Stray releases on the PlayStation 4, PlayStation 5, and PC (Steam) on July 19, 2022. Stray wallpapers also available here.